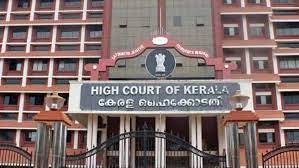 KOCHI: The High court lambasted the government for taking money from local self-government institutions to organize government programs. For every procedure, there needs approval from the panchayat committee, and with the panchayat raj still in place, Judge Anu Sivaraman asked how the government proceeded with such a condescending move.
For celebrating the local self-government day, the government collected money from panchayats which turned out to be some news. Against the move, Kollam panchayat member and youth congress state general secretary Faizal Kulapadam gave a petition to the court. The court has asked for a response from the government and the case got adjourned to the next Monday.
On January 28th, the local self-government deputy secretary made a circular that said every panchayat to compulsorily contribute to the government to conduct the event. The department is already fighting a debt crisis and if the government insists on more such contributions, the predicament may tighten its grip over the department. According to the norms, the money should be contributed only with the consent of more than half of the panchayat committee, but such rules are rarely followed. The petition from the congress worker also demands the government pay back the money collected to the panchayat.