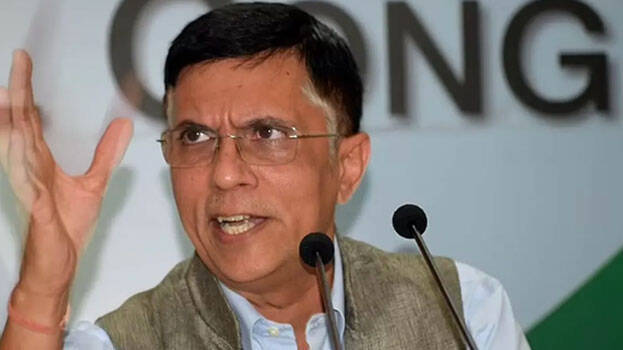 NEW DELHI: The Supreme court has granted interim bail to Congress leader Pawan Khera who was arrested for his insulting remark against Prime Minister Narendra Modi. The court granted him bail after urgent hearing within hours after his arrest.
Congress approached the Supreme Court on Thursday afternoon against his arrest. Abhishek Manu Singhvi, a senior lawyer and Rajya Sabha member, appeared in the Supreme Court for the bail. A three-member bench headed by the Chief Justice heard the argument. Abhishek Manu Singhvi told the court that Pawan Khera's remark was a slip of tongue and should have been avoided. He also pointed out that Pawan Khera had apologized for this statement.
Pawan Khera, who arrived at Delhi airport to attend the Congress plenary session, was arrested by the police after he was stopped from boarding the plane. The action was taken in a case registered by the Assam police regarding remarks against Prime Minister Narendra Modi.