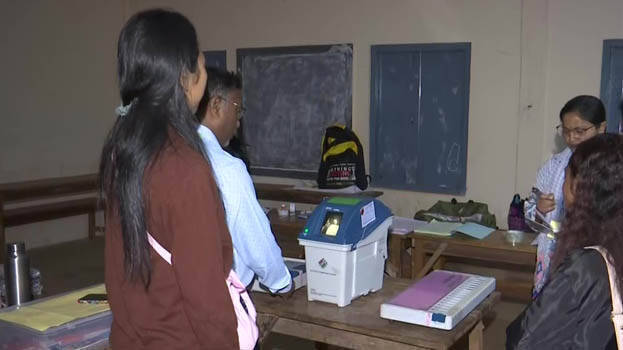 KOHIMA: The voting has begun in the northeastern states of Nagaland and Meghalaya. The polling started at seven in the morning and will last till four in the evening. In Meghalaya, long queues were seen early in the morning to record votes. There are 60 seats each in the assembly of both the states. In Meghalaya, polling was postponed due to the death of a candidate in one constituency. In Nagaland, a BJP candidate was elected unopposed in one seat after the opposition candidate withdrew his candidature. Elections are held in the remaining seats. BJP candidate Kazheto Kinimi won from Akuluto assembly constituency.
The BJP alliance is currently ruling Meghalaya and Nagaland. But in Meghalaya, the BJP has fielded its own candidates in all 60 seats due to a rift against Chief Minister Conrad Sangma. In most of the seats, it is a direct contest between Sangma's NPP (National People's Party), Congress, BJP and Trinamool Congress. Mamata's party is currently the opposition here after Congress members left the party under the leadership of former chief minister Mukul Sangma and joined the Trinamool Congress.
Meanwhile, in Nagaland, BJP is contesting in alliance with NDPP. BJP came to power in 2018 by winning 12 seats here. For the first time in Nagaland, four women candidates are also contesting. 369 candidates are contesting in Meghalaya and 183 candidates in Nagaland. The counting of votes is on March 2.