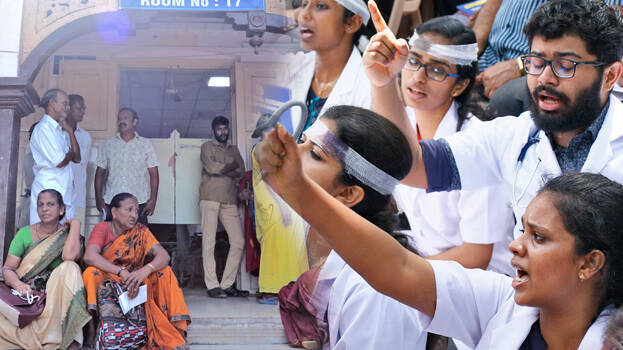 THIRUVANANTHAPURAM: The Indian Medical Association (IMA) has announced a state-wide medical strike on March 17 in protest against the increasing violence against doctors. The strike will be from 6 am to 6 pm. IMA state president Dr Sulfi Nuhu and secretary Dr Joseph Benavan announced in a press conference that doctors will boycott services except for emergency department and labour room.
The IMA office bearers requested that those who do not have urgent needs should not come to the hospitals on that day and should cooperate with the doctors.
"As doctors in the private sectors are also members of the IMA, everyone should join the strike. As the violence escalated, a war room was opened at the IMA headquarters. This is to coordinate aid if doctors are attacked in Kerala".
"A week after the attack on the doctor of Fathima Hospital, Kozhikode, only three of the six accused have been arrested. Despite the presence of the police at the scene, three persons including the main accused were allowed to escape. Minister Veena George has also been informed about the strike.", doctors representing the IMA Kerala chapter said.
No action despite the High Court directive
The High Court directed to register an FIR and take action within an hour if health workers are attacked but this is not being followed in the state. The IMA also accused the police of filing a case against the doctors who protested against the non-arrest of the Kozhikode accused.