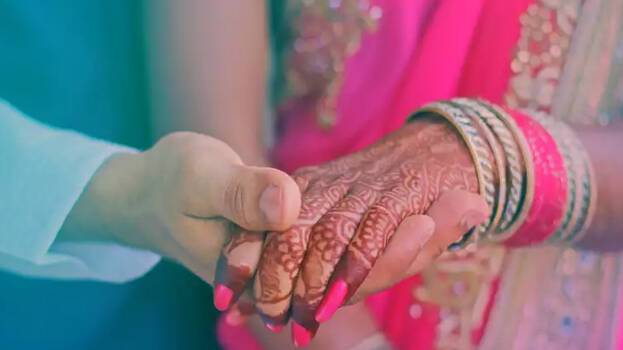 Although polygamy is prohibited in India by law, there are still reports of people having more than one partner. It is now common for spouses to find other relationships after marriage, and the dispute ends up in court. A similar dispute in Gwalior about a man having two wives was subjected to a strange settlement. The court divided the man's time into two halves so that the women can keep him for three days each. The seventh day was given to the man, who is an engineer, to have some personal space.
Seema, who hails from Gwalior, married the engineer working in Gurugram, Haryana in 2018. The couple lived together for two years. A lockdown was announced due to Covid. After this, Seema's husband brought her to Gwalior. They also had a child. After bringing his wife and baby to Gwalior, the engineer came back to the workplace and became close to his colleague in the office. and lived with her. Their bond grew so strong that the man decided to marry his colleague as well. They also had a child.
When Seema came to know about the second marriage of her husband, she approached the court seeking a divorce. During counseling sessions, the husband explained to Seema that she won't be getting enough monetary support to raise their child and suggested figuring out another. They came to a settlement and agreed to divide the week between the two wives. Based on this, the engineer took two flats in Gurugram to house his wives.