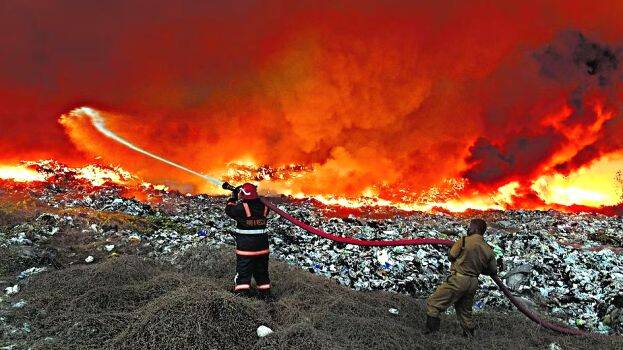 KOCHI: The High Court, expressing its deep displeasure with the contract with Zonta Company regarding the waste treatment in Brahmapuram, issued strict instructions to the Kochi Municipal Secretary to present the account of the transferred amount. The court should be informed on the 21st of this month who has paid how much for matters ranging from waste removal to processing.
Advocate said that a better deal is made even for the purchase of a small piece of land. The High Court also held that the contract does not provide for penal action and prosecution in case of breach of contract. This was said by a division bench comprising Justice SV Bhatti and Justice Basant Balaji in a petition which was considered by the High Court on its own initiative following the fire at the Brahmapuram plant.
The corporation presented only figures for organic waste management. Municipal secretary Babu Abdul Khader, who was present in the court, explained that 31 crore rupees were paid for this category, and 30 lakh rupees were paid each month for the treatment of other wastes. It was at this stage that the court ordered to give the figures of how much money was paid to whom. The secretary also said that although it was suggested that the contract should not be continued after the expiry, the municipal council did not take a decision in this regard. When the secretary informed that tenders had been called for the new contract, the court directed him to give the details.