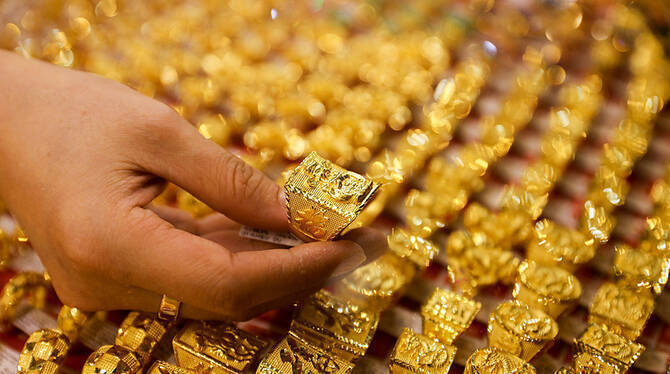 THIRUVANANTHAPURAM: Gold is at a record price in the state. This is the first time the price of a sovereign of gold has crossed Rs 43,000 mark. One sovereign of 22 carat gold is sold at Rs 43040 today. There was an increase of Rs 200 for one sovereign today. The price of gold was Rs 42,840 yesterday. The price of gold reached Rs 42,880 on February 2. It was this record that gold corrected with today's rise.
There was a rise of Rs 25 for one gram gold of 22 carats. With this, the price per gram rose to Rs 5380. Gold prices reflect the uncertainty in the international market, including the beginning of a financial recession, including in the United States. Increasing investment in gold as a safe haven also contributed to the rise in prices.

One sovereign of gold jewelery can be bought only after paying at least Rs 47000 after three percent GST and minimum 5% labour charges. Meantime, people coming to sell old gold is also increasing.