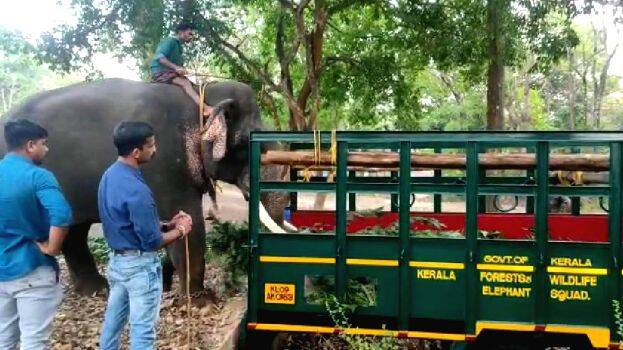 IDUKKI: One of the Kumki elephants to capture Arikomban will reach Chinnakanal today. Vikram, a kumki elephant, was brought from Muthanga, Wayanad to Chinnakanaal after the construction of the cage to house the captured Arikomban was completed in Kodanadu. A total of four kumki elephants are brought to capture Arikombam. Kumki elephants Konni Surendran, Kunju, and Suryan will also be brought from Muthanga in the coming days. After this, a 26-member mission team will reach Idukki under the leadership of Forest Department Chief Veterinary Surgeon Dr. Arun Zakaria. A high-level meeting of various departments on the 21st will decide the final date for tranquilizing Arikomban.
The plan is to lure and capture Arikomban by setting up ration shop-like conditions near the Chinnakanal cement bridge. A temporary ration shop will be set up in a house that was demolished earlier by Arikomban. Here rice and related items will be stored. The plan is to attract the elephant by cooking food and creating conditions so that the place appears to be inhabited.

The bushes near the house where the trap is being prepared on the cement bridge were cut and removed. In the coming days, steps will be taken including setting up the oven and cooking the rice. It is believed that the tusker reaching here can be captured with the help of kumki elephants after tranquilizing him. At present, it is indicated that Arikomban is lurking in the nearby areas of the cement bridge. The 30-member special team will be divided into eight teams to implement the plan.
In 2018, an attempt was made under the leadership of Arun Zakaria to capture Arikompan but failed. The problem was that despite being sedated three times, the elephant was not completely sedated and one of the Kumki elephants was brought to work without proper rest.