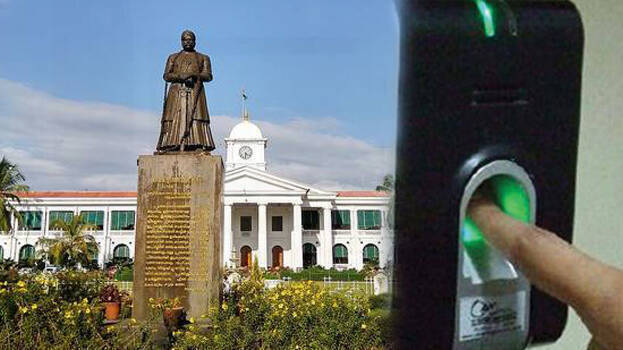 THIRUVANANTHAPURAM: An access control system will be implemented to control the secretariat officials leaving the workplace during work hours. This system is being implemented to overcome the shortcomings of the current punching system. It will be implemented on a trial basis from April 1 for two months. Public Administration Secretary Jyothilal has issued an order in this regard.
Currently, secretariat employees do punching in the morning and evening. They have no hindrance going out of the office after punching. But with the implementation of the new access control system, after entering work in the morning, it will be possible to leave for lunch and leave after work in the evening. A new punching card will be issued to each officer in place of the existing punching cards. This access card will be used to enter and exit the office later. If the staff leave without any apparent reason, it will be recorded by the digital system. Access control will be linked to the biometric punching of employees after two months.

Once the access control system is fully functional in all the offices of the secretariat, it will also affect the visitors. Service organizations have protested as the access control system is linked to payroll software. Despite the objections, the decision of the higher-ups is to implement the project.