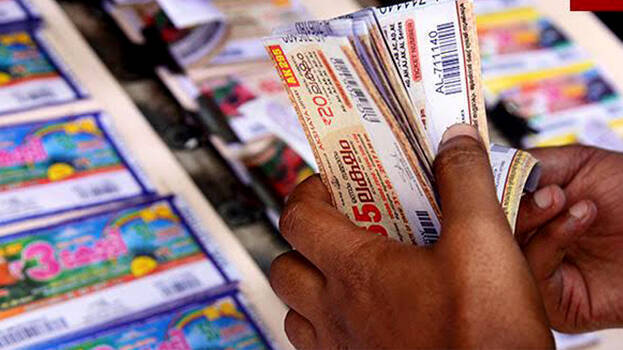 THODUPUZHA: Police officers have turned out to be the savior of a lottery seller, who was in distress after being tricked by a fraudster. The incident happened at Thodupuzha police station limits.
Kartyayani Krishnankutty, a native of Pannimattom was selling lottery tickets near a jewellery showroom at Jyothi junction. A man approached Kartyayani in disguise of buying tickets and asked for tickets with lucky numbers. She handed over the entire bundle of tickets to him hoping to get a good sale. He then displayed a four-digit number and requested Kartyayani to check whether the number has been featured in the previous day's lottery result. When she shifted her focus on the lottery result, the fraudster returned the bundle of tickets to her and paid Rs. 200, saying that he has taken four tickets.

A few minutes later Kartyayani noticed that around 50 tickets were missing from the bundle. Realizing that she was duped, Kartyayani searched for the lottery buyer in nearby areas but her efforts went in vain.

The lottery seller eventually got the images of the fraudster from the CCTV camera installed at the jewellery showroom. She then filed a complaint with the police. However, DYSP Madhu Babu and fellow officers at the Thodupuzha police station literally surprised the woman by paying her the cost of the lottery tickets she lost. The police have also assured her of swift action on her complaint