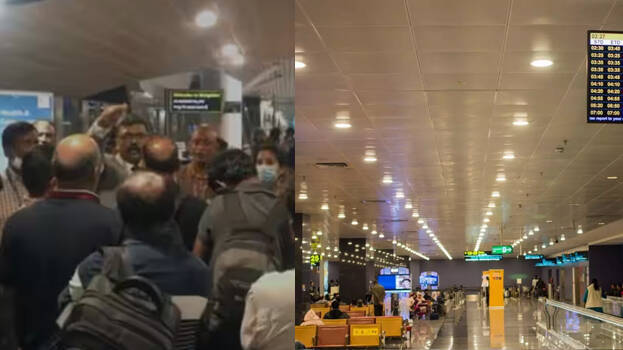 BENGALURU: Malayalees who came from Sudan, where the civil unrest is raging, are stuck at Bengaluru airport. This is because the airport authorities clarified that you cannot leave without a yellow fever vaccination card. The authorities also instructed that otherwise the people should go to quarantine for five days at their own expense.
In the last few days, an Indian group including many Malayalis had arrived from Sudan at Delhi and Mumbai airports. But Bangalore also has a requirement that those airports do not have. According to the requirements of the Ministry of External Affairs, people cannot step out of the airport without a yellow fever vaccination card.
The passengers say that they are not able to bear the cost of quarantine after they have escaped and returned home. At the same time, KV Thomas, a representative of the Kerala government in Delhi, said that he would immediately intervene in the matter.