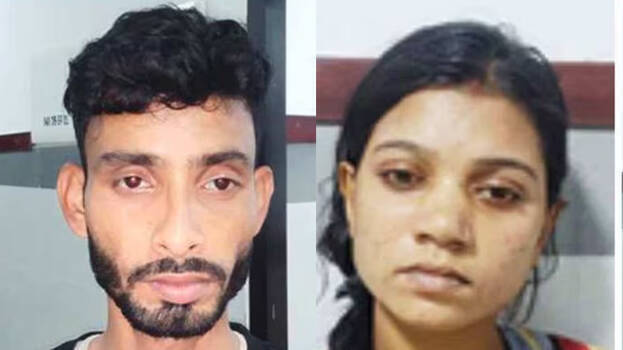 MALAPPURAM: A youth, lover of the woman who suffocated her husband to death with the sari she was wearing, has been arrested in the case. The youth arrested is Jaiprakash (27) of Swapur in Bihar, a co-accused in the case. He was arrested from Bihar.
Sanjith Paswan (33) was murdered on January 31 from P K Quarters at Yarampadi on Kottakkal Road. The police had arrested his wife Poonam Devi in the case. She had called Jaiprakash and talked for a long time just before committing the crime.
Though the police reached Bihar based on her call list, they could not trace Jaiprakash. They later laid a trap with the help of his relatives. The police said that it was Jaiprakash who gave directions to her to commit the murder.