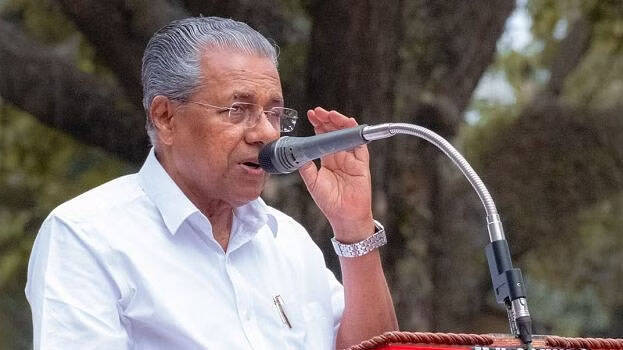 THRISSUR: After inaugurating a rally and public conference in Ollur as part of government's 2nd anniversary, Chief Minister Pinarayi Vijayan said that BJP will be defeated in the next Lok Sabha election.

"Poll result in Karnataka is the reply for BJP's arrogance. Congress should take this victory in the right sense. People are afraid that another term for BJP will be destructive for the nation. Those who are against BJP should join hands. Regional powers should lineup against the BJP in their states", CM Vijayan said.
In another public gathering in Guruvayur, he said that this is a strong response for BJP's audacity to do anything.
"Congress is weak in many states. They should accept this fact. South India is entirely free of BJP. Congress is not ruling other states except Karnataka. Many states are being ruled by regional parties. BJP should be defeated by fielding those parties. If this stand is taken in every state, BJP can be defeated", he added.
People say that they will not allow you to go. The warning was given. BJP came to power again. The people said that it would cause great destruction of the state. It is known. The way to destroy the BJP is the public of the state. That is to act in the mind. Now Congress won in Karnataka. This public event Congress should be properly included. Grass is weak. That fact should be included. South E India is completely free from BJP. Belonging to Karnataka All South Indian states including Kerala, Congress s does not rule.

Many states are ruled by regional parties.BJP Those who are against the BJP are lined up there. All states have accepted this position. Defeat the BJP in the next Lok Sabha elections. The Chief Minister said that Tuttha.