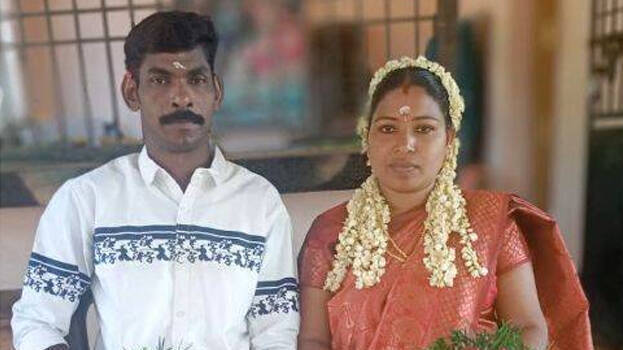 KANNUR: The post mortem report in connection with the deaths of five members of a family in Cherupuzha, Kannur, is out. The report said before killing the children, sleeping pills was mixed in their food and the elder son Sooraj was hanged alive. The other children were hanged after killing them. It is believed that the couple Shaji and Sreeja committed suicide by hanging after confirming the deaths of the children.
Construction workers Shaji (40) of Mulapra House and Sreeja (38) of Cheruvathur, her children from her first marriage Sooraj (12), Subin (8) and Surabhi (6) were found dead in her house yesterday. Shaji and Sreeja got married on May 16. Both had not legally divorced their first marriage. All the five were staying in the house owned by Sreeja's first husband Sunil Kumar. Police said the couple was summoned to the police station on the complaint lodged by Sunil Kumar asking them to vacate the house. Shaji has two children from his first marriage. The bodies were found when the police reached their house after getting a call from Sreeja saying that we are going to die. The police arrived in 15 minutes. Only then the neighbours knew about the incident. The five were found lying dead when the police broke opened the door and entered inside.
Shaji and Sreeja were found hanging in a fan and the children were found hanging from the staircase. The police and the local political leaders were trying to solve the problem on the complaint of Sunil Kumar asking them to vacate the house. Shaji's first wife had also approached the representatives with a complaint. The locals said Shaji and Sreeja got close a year ago.