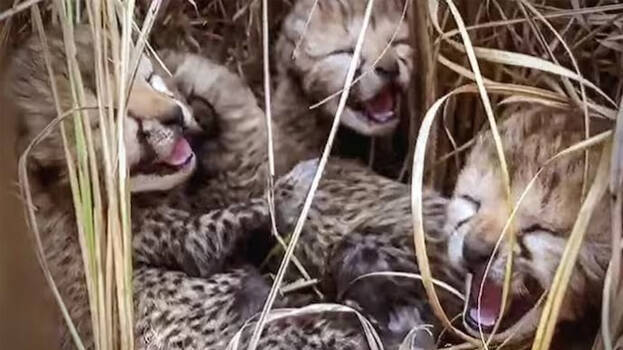 BHOPAL: Two more cheetah cubs have died inside Madhya Pradesh's Kuno National Park. It is reported that the cheetah cubs, who were eight weeks old, died due to malnutrition and dehydration. The cubs were among the four born on March 24 this year, inside the National Park to Cheetah Jwala, who was among the set of eight cheetahs relocated to India from Namibia last year
One of the four cheetah cubs that Jwala gave birth to died two days ago. The remaining cub has been shifted to a hospital in Palpur. Jwala gave birth to four cubs two months ago. Cheetah cubs were born again in the country after seventy years.
According to the officials, both the mother and her remaining cub continue to remain under observation. With the death of the two cheetah cubs on Thursday, the total number of dead cheetahs has become six
Earlier one of the Namibian cheetahs, Sasha, succumbed to a kidney-related ailment on March 27, while another cheetah, Uday, from South Africa, died on April 13 due to undetermined cause. A female cheetah Daksha brought from South Africa died on May 9 of injuries sustained due to violent interaction with a male cheetah possibly during a mating attempt.