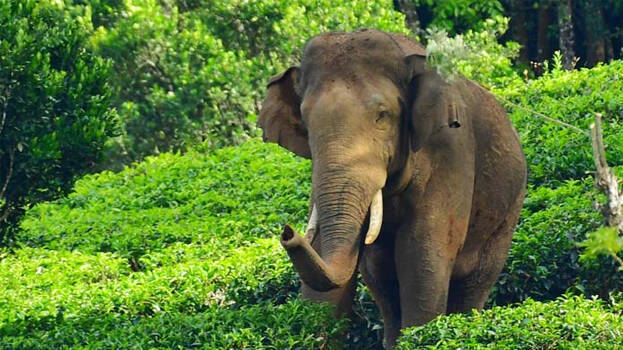 CUMBUM: It is hinted that rogue tusker Arikomban is moving from the populated region in Cumbum to the inner forest. According to the signals received from the radio collar, the elephant has left the Shanmuganatha temple premises. 'Mission Arikomban', which has been going on for the last three days, is likely to get prolonged.
Officials informed that Arikomban is now under close surveillance by the Tamil Nadu Forest Department. The forest department has decided to tranquilize the elephant soon after it comes out of the forest. A specially trained tribal team has been brought in to capture the elephant. A veterinary surgeon is also with them.
Meanwhile, a Cumbum native man who was injured in an attack by Arikomban died on Tuesday morning. The deceased has been identified as Palraj (65). Palraj sustained injuries when the tusker unleashed violence in Cumbum town by running around and attacking vehicles.