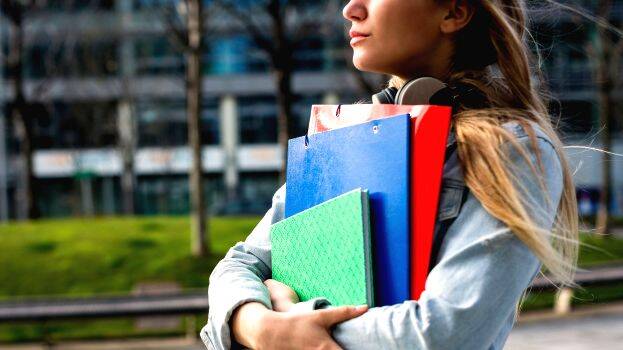 THIRUVANANTHAPURAM: The higher education council is insisting on starting four-year undergraduate courses in the state this year before the syllabus is prepared and approved by the universities. Rejecting Minister R Bindu's suggestion that it may be started from next year, Council Vice Chairman Rajan Gurukal approached the Chief Minister and convened a meeting of VCs on the 5th.
In a meeting of VCs called by the minister on the 30th, it was decided that the course could be started next year. The only step taken so far is the framing of the draft curriculum for the four-year course. It is not recognized by the Board of Studies and Academic Councils yet. Opposition leader VD Satheesan demanded that the government withdraw from imposing a four-year degree without consulting academic experts.
No preparations
The council's recommendation is to start the course by preparing the syllabus for one semester. Syllabus revision, teacher training, and infrastructural development are yet to be initiated. Varsities have already started the 3-year degree course admission process for this year. Since these are new courses; the scheme, syllabus, and teacher qualification should be fixed as per UGC norms. There is no Board of Studies at Kannur University and the term has expired in Calicut and MG Universities. More teaching posts should be created in colleges.
Thousand crores needed
The state will have to spend more than one thousand crores to provide facilities including classrooms, labs, libraries, and hostels. Except for Karnataka and Goa, none of the states have implemented a four-year degree. Language subjects account for 32% of the total credits in undergraduate courses in Kerala. The central proposal is to make it 9%. A large number of language teachers will have to be eliminated if this is implemented.
Four-year degree
Students in four-year degree courses can graduate in the third year and exit if they wish to. An honors degree will be awarded if they graduate in 4th year. One year of study is enough for PG if they get the honors degree. Access will be through lateral entry.
Language subjects will not be important in first and second year. Science students can study Arts and Arts students can study Science.
UGC prescribes 3 methods- three-year degree followed by one-year specialization, a minor-degree with another additional course along with degree and a triple main degree course.
Don't force the four-year degree course: Satheesan
THIRUVANANTHAPURAM: Opposition leader VD Satheesan said that the government should withdraw from the decision to impose four-year undergraduate honors courses in various universities from this academic year. A hasty decision without consulting the academic experts, the teaching community or the opposition political parties is anti-democratic and damaging to the higher education sector. He also stated that bringing change after the start of the academic year without prior preparation would be a disaster in the higher education sector.