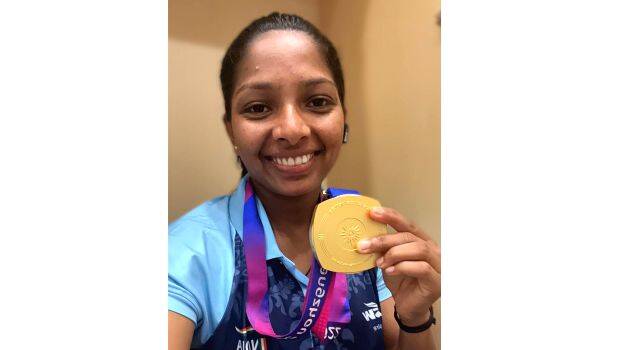 KALPETTA: Malayali cricket player Minnu Mani is overjoyed after India won the second gold medal in women's cricket at the Asian Games. Minnu Mani responded that she was proud that the team won the gold despite not being able to play in the finals and semi-finals. 'No disappointment in not being able to play. Happy to be a part of the team. The team desired to win gold. Everyone is part of the team', said Minnu Mani
Minnumani played only in the quarter-finals against Malaysia. However, she did not get an opportunity to ball or bowl. After the Indian team batted, the game was stopped due to rain. India had won the silver in the Commonwealth Games. Minnu, an all-rounder, first got a place in the Indian women's Twenty20 cricket team for the tour of Bangladesh. With this, Minnu became the first Malayali woman player to join the Indian senior team. Earlier she was a part of India A team.
The star, who joined the Kerala cricket team at the age of sixteen, has been a permanent member of the team for ten years. She was a member of the India A team that toured Bangladesh in 2019. She also played in the Asia Cup Junior Championship.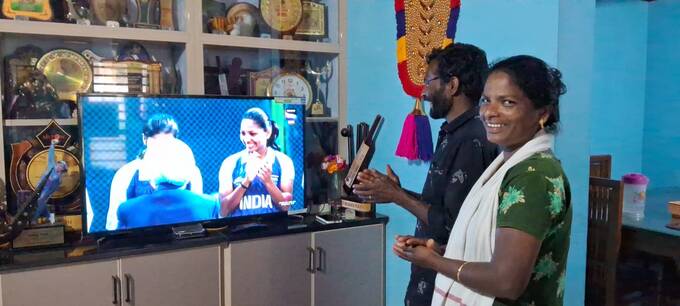 Minnu's father CK Mani responded that he was happy that the team won the gold even though Minnu did not play. Being a part of India is a great honour. Minnu Mani left home before Onam and practised in Delhi and Bengaluru. Following this she went to China from Bengaluru.