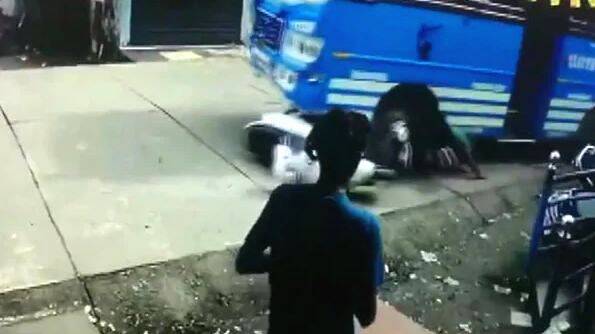 KOZHIKODE: A man had a providential escape on Monday after getting caught and dragged by a bus along with a scooty, The CCTV footage of the incident has emerged from Kerala's Kozhikode district and this has been going viral.

The man and a scooty got caught on the front tire of the bus after it hit them and dragged them for some time. The bus also hit a few two-wheelers parked by the side of the road before coming to a halt. The incident happenedn Kozhikode's Engapuzha.

Onlookers and passersby rushed to help the man who managed to roll out and walk off without any assistance. The video is shared by news agency ANI on Twitter.