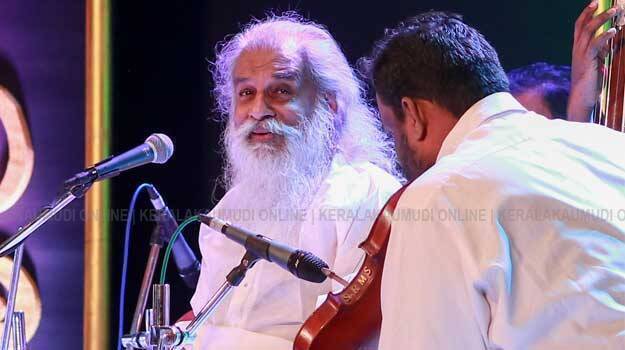 Veteran singer Yesudas is perhaps the first singer to have made an attempt to popularise Carnatic music among the common people. Some of the music directors, actors, film producers and directors have also done their bit in popularising Carnatic keerthanas through their films.
In 1982, Yesudas took it up as his personal mission to record the famous Muthu swami Deekshithar composition in raag Hamsadwani –Vathapi Ganapathim bhaje ham... for making it endearing to the common people.

The spur he got for this was the acceptance Vathapi...had been recieving among the audience, wherever he sang it, be it at temple, temple festival ground or marriage function.
"When he decided to record the song, he only had one thing in mind – the song should touch the hearts of even the layman and it should be sung in the best possible way without any loss of the lyrical beauty or raag bhava (character)," says senior violinist M Subramonia Sarma, who had accompanied him on the violin.
The recording, which began early in the morning went on till 3 pm; still, neither Yesudas nor Sarma was satisfied with the recording. Both felt their presentation didn't reach the expected level of perfection
.
"Later Yesudas and me broke 101 coconuts at Pazhavangadi Ganapathi temple as an offering to deity, got back to the studio and recorded the song. That take was OK!," Sarma recalls.
What people now get to hear in Yesudas' Vathapi album is the song recorded thus and it continues to regale listeners. There is a specialty to this version.
"Usually doyens in Carnatic music sing Vathapi in Madhyama kalam (medium pace) and it has more classical beauty. But in this version, Yesudas has sung it in Chaukka kalam (slow pace) as it was necessary to take the listeners deep into the nuances of the composition and meaning of the lyrics," adds Sarma.