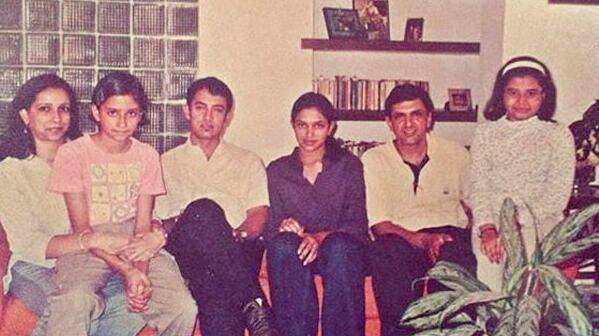 NEW DELHI: Deepika Padukone's latest throwback post featuring Aamir Khan will amaze you. The actress, who is always "hungry" (as she puts it) , shared a really old photograph from the year 2000, in which she can be seen posing with the Bollywood actor.

The photograph also shows Deepika's family - her father Prakash Padukone, mother Ujjala and sister Anisha. Sharing the photo, Deepika reveals the hilarious story behind it and wrote about the "awkward" lunch she had with Aamir Khan when she was 13.
She wrote: "Major throwback to January 1, 2000. I was 13 and awkward. I still am. He (Aamir Khan) was having lunch. Curd Rice to be precise. I was hungry, like I always am. But he didn't offer and I didn't ask."