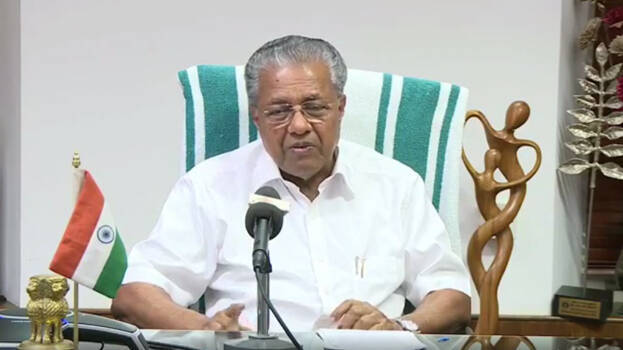 THIRUVANANTHAPURAM: Kerala confirmed 339 fresh cases of COVID-19 on Thursday, CM Pinarayi Vijayan said. The state has been reporting over 300 cases for the third consecutive day. This is the highest single-day spike of COVID cases in Kerala. Of the new cases, 133 persons developed the disease through contact. There are seven cases without an identified source. Among the new cases, 117 returned from abroad, and 74 came from other states.
District wise breakup of COVID-19 positive cases:
Thiruvananthapuram-195, Malappuram-55, Palakkad-50, Thrissur-27, Alappuzha-22, Idukki-20, Ernakulam-12, Kasaragod-11, Kollam-10, Kozhikode-8, Kottayam-7, Wayanad-7, Pathanamthitta-7, Kannur-8

Meanwhile, 149 coronavirus patients tested negative on Thursday.

District wise breakup of recoveries:
Thrissur-29, Palakkad-17, Malappuram-6, Kozhikode-1, Wayanad-3, Kasaragod-13, Thiruvananthapuram-9, Kollam-10, Pathanamthitta-7, Alappuzha-7, Kottayam-8, Idukki-8, Kannur-16, Ernakulam-15
CM Vijayan also said there is a spike in the number of COVID cases in the state through contact. He pointed out that the public should understand the seriousness of the situation.