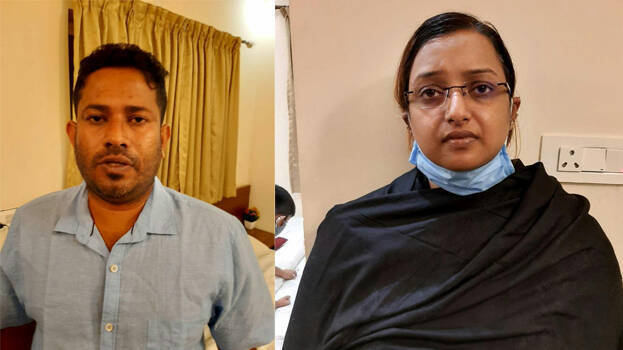 THIRUVANANTHAPURAM: The NIA team will reach Kochi soon with Swapna Suresh and Sandeep Nair, suspects arrested in the gold smuggling. The convoy has crossed Angamaly. The vehicles reached Walayar check-post at 11.30 am. The convoy crossed the check-post under heavy police protection. The team left Bengaluru at 5 am. A large crowd was witnessed at the Walayar check-post. The congress activist staged protests at the check-post.
The vehicle carrying Swapna Suresh got punctured near Wakkancherry. Though the journey was disrupted for some time, Swapna was shifted to another vehicle carrying Sandeep. A heavy police team was there. The two were earlier in two separate vehicles.

The two were arrested from Bengaluru last night. The two were nabbed at a time when they had planned to flee to Nagaland where Sandeep's friend has a resort. All arrangements were made for that. It was in between this they were nabbed by tracing their phone calls. A message sent to a Whatsapp group by them also led to their arrest.