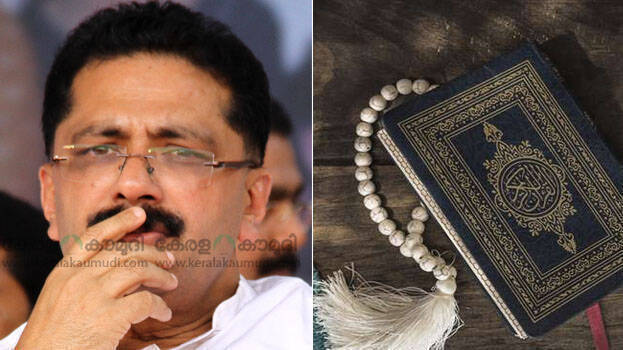 KOCHI: The customs are likely to quiz Minister K T Jaleel in connection with the distribution of religious texts that reached through the diplomatic baggage. The Enforcement Directorate and the NIA had earlier questioned him in the same issue. He is likely to be summoned to Kochi for the interrogation.
The customs is investigating whether there was any kind of smuggling under the guise of bringing religious texts. The NIA had inspected C-Apt's headquarters for the past two days as religious texts were carried in their vehicle.
The customs had questioned the owner of the vehicle in which the Quran was taken and the driver of it. 32 packets were carried in the vehicle. The investigating agencies had earlier found that the GPS facility of the vehicle had not functioned. It is learned that the customs is questioning the minister in this regard.
If he is questioned by the customs, the opposition protests will intensify again. The CPM is of the stand that the minister need not resign even if he is questioned by the customs.