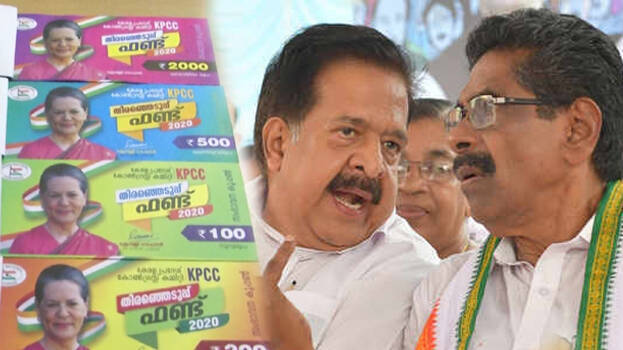 THIRUVANANTHPUARAM: The Congress which has no power in centre and in the state is facing a major financial crisis during the time of elections. With just a few days remaining for local body elections, the leadership is in a quandary on how to find money. Though candidates financially sound are spearheading campaigning, the party is facing major financial crisis in many wards.
The leaders themselves say the Congress will get through this time only by giving some notes in addition to votes in local body polls. The KPCC has given coupons to candidates to find money for campaign expenses.
The party has printed coupons of Rs 100 to Rs 2000. Nobody should think that they can spend it lavishly, the coupon will be only for expenses for each ward. Rs 50,000 for grama panchayat ward, one lakh for municipality and two lakh for corporation division. Apart from this, candidates will be given coupons to collect from Rs 30,000 to Rs 50,000. Coupon of Rs five lakh has been given to district congress committees. The leaders have also given strict instructions to ground level not to bother people by borrowing the style of the Left parties like bucket collection. Coupons for collection have already reached the ground level. The circular sent to the KPCC district committees mentioned that when the BJP and LDF are flowing money they have no choice but to accept donations.