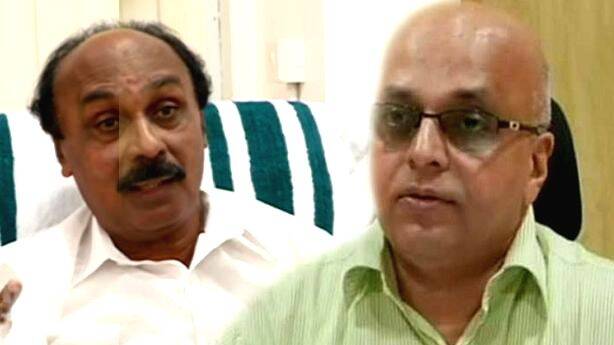 THIRUVANANTHAPURAM: The cabinet meeting did not take a decision on the file of the chief secretary to reduce the rent arrears of Rs 11 crore fixed by the revenue department for the tennis club to just one crore. During the discussion this Wednesday, Revenue Minister E Chandrasekharan was highly critical of the chief secretary's move which was supported by some constituent ministers. The CM then directed to postpone the file.
The minister said the move to waive the rent arrears fixed by the ministerial sub-committee was risky. Some other ministers also pointed out that it is not good practice to allow decisions made at the ministerial level to be subverted by personal interests.
The tennis club, which the government had decided to recover from the rent arrears, had decided to avoid action if it paid Rs 11 crore. 4.27 acres in Kawadiar were leased to the club. The previous UDF government had halved the rent arrears from Rs 6 crore and extended the lease period to 30 years.
Formed to examine the controversial orders of the previous government, a cabinet sub-committee headed by AK Balan recommended reversing the decision to reduce the arrears. Following the hearings, it was proposed to pay the arrears of Rs 11 crore. But last April, the then chief secretary, Tom Jose, intervened and suggested that the lease be reduced again, citing the fact that it was a public interest sports training center. But there is no free training at the club and the land must be acquired, said Revenue Secretary AS Jayathilak suggested. Rejecting this, Chief Secretary Vishwas Mehta said in the file that it was enough to pay the rent of Rs 1 crore. It was also recorded that the CM had also seen the file. The matter came up for consideration in the cabinet meeting after the Revenue Department opposed it.