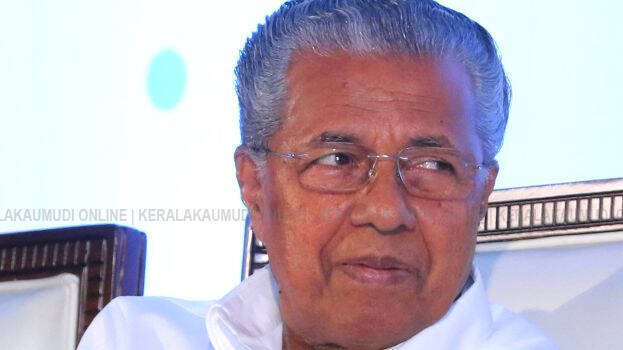 THIRUVANANTHAPURAM: Chief Minister Pinarayi Vijayan has alleged that votes were traded between the UDF and the BJP in the state. "Even before the counting, we saw the UDF leaders showing great confidence that they would win here. This confidence was created by some commercial interest. The UDF was able to buy BJP votes through this deal," the CM said.
"The BJP claimed that it was making great progress in Kerala. Good efforts were made for that. National leaders came to the state and worked and spent a lot of money. However, when the results came, the vote share of BJP was reduced in 90 out of 140 constituencies. Any party should get an increase in votes when compared to 2016. Yet, the BJP, which claimed that it has gained strength, was not able to put up a decent performance in the majority of the constituencies," he said during the press meet in Thiruvananthapuram.
"A huge vote-trading took place in the state this time. In some places, the people abandoned the BJP. There was a widespread decline in BJP's vote share in various districts. The BJP, which got more than 30 lakh votes in the 2016 elections, lost about 4.5 lakh votes in this election," he added.
According to the CM, the UDF won in some places and the LDF lost in others due to vote-trading. "Vote trading took place in Kundara and Perumbavoor. In Thripunithura, the UDF won by a majority of 900 votes. Here, the BJP recorded a decline of 6037 votes," he said. The UDF's victory in Chalakudy, Kovalam, Pala, and Kaduthuruthy constituencies was due to vote-trading with the BJP. The CM added that if the votes had not been traded, the UDF would have suffered an even more humiliating defeat.