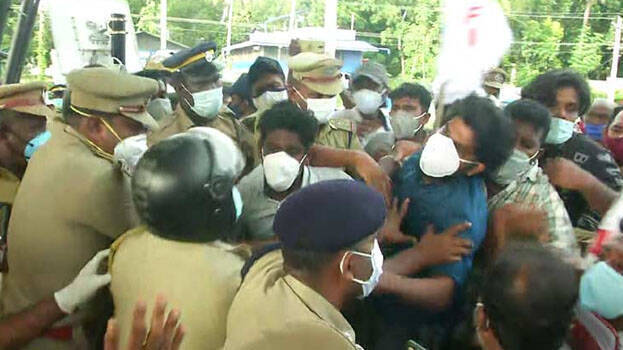 KOLLAM: Youth organizations protested against the toll fee collection in Kollam bypass. The authorities had decided to collect the toll from 7 am onwards. DYFI and AIYF reached the toll booth area and protested.
The youth organizations made it clear that toll fee collection would not be allowed in such a situation. Following that, a scuffle between the police and the youth activists was witnessed. There was an attempt to manhandle the ACP.
The protesters reached the spot when the authorities were moving forward with a pooja ahead of the toll fee collection. The company had earlier tried to collect the toll twice but the act was stopped following protests.