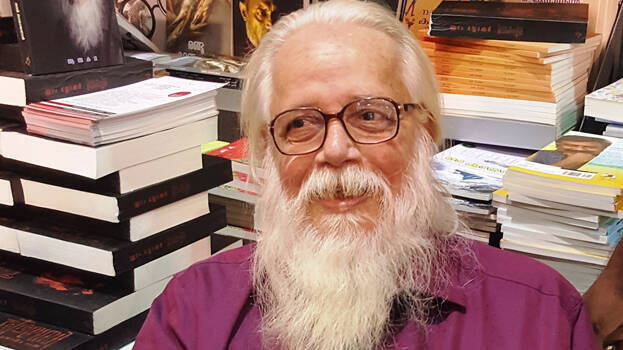 THIRUVANANTHAPURAM: Nambi Narayanan, the complainant in the ISRO scam case, will testify tomorrow. The statement will be given to the CBI investigation team from Delhi. They directed him to appear tomorrow.
It is heard that additional solicitor general may appear for the CBI to oppose the anticipatory bail plea of the accused. The CBI investigation found Nambi Narayanan innocent in the case. It was after this that Nambi Narayanan started the legal battle against the Kerala Police and IB officials who investigated the case first.
The CBI team probing the conspiracy in the case has arrived in the capital. Officials from the Delhi Special Unit arrived for the investigation. DIG Santosh Chalke overseeing the investigation will arrive in the capital today.
They will be functioning at the CBI office in Thiruvananthapuram. A notice will be issued to the accused to appear before them. The case was taken over by the CBI in May on the direction of the Supreme Court. The CBI started investigation in the case on the report of the Justice Jain Commission appointed by the Supreme Court.