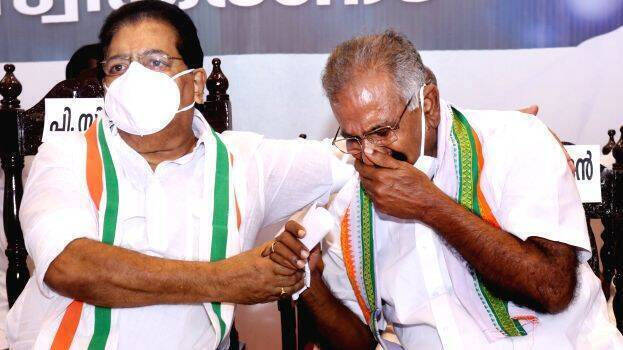 THIRUVANANTHAPURAM: The NCP has stepped up action in the wake of the Kundara harassment complaint stoking a controversy. Minister A K Saseendran was warned and six others have been suspended. State chief P C Chacko said action had been taken against them for tarnishing the party's image.
Kundara block president Benedict, state committee member Pradeep Kumar, women's section state vice president Honey Victo, state committee members Jayan Puthenpurakkal, Salim Calicut and NYC Kollam district president Biju were those suspended. Party state president's explanation said Pradeep Kumar made the minister phone and Honey Victo circulated this on social media. Benedict is an accused in many criminal cases and the present action is part of a disciplinary process.
Saseendran has been strongly advised to be careful in phone conversations and interventions. It has been directed that party workers should not contact the minister directly with memorandums and recommendations and should approach him on such matters only through the state committee.