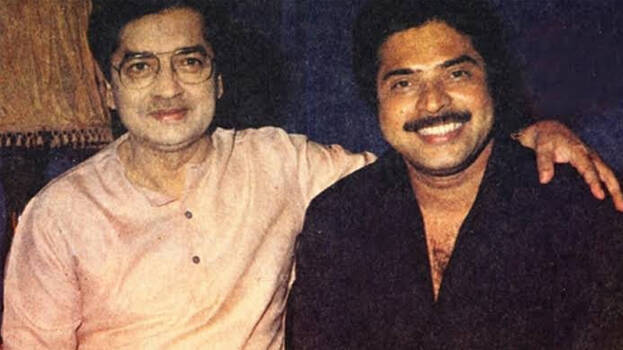 Director Hariharan shares his experience of the famous actor Prem Nazir coming to Palakkad one day during the shooting of 'Oru Vadakkan Veeragatha'. Thought he would return soon but he was there the whole day. 'Chanthu' in front of the camera surprised Nazir. Nazir blessed Mammootty who played Chanthu. Prem Nazir was the hero when many vadakkan pattukal were made films. But when the movie released, Prem Nazir was not there to watch it.
Whether it is Chanthu or Pazhassi Raja, there is no one who can handle serious characters so well like Mammootty. Acting in silent moments is used to measure an actor. I have seen Mammootty's performance in such scenes in Oru Vadakkan Veeragatha and Pazhassi Raja. I made the most of Mammootty's ability to act without dialogues. Similarly, the way he presents the dialogue is also great.
The idea initially was to make Vadakkan Veeragatha with new faces who know martial arts. When the script was written after discussions, MT himself said not only kalari, there is importance for acting also. Thought of casting Mammootty than beginners. When Mammootty was roped in as the hero, those enacting other characters need to balance it and that is how Suresh Gopi, Captain Raju and others were fixed.
Mammootty was thrilled when he read the script. Original kalaris were created for kalari practice. This is not old-times; I didn't want a session using a dupe for kalari. So Mammootty, Suresh Gopi and Captain Raju learned some of steps of kalari. Mammootty learned horse riding. I saw Mammootty becoming the character. In the beginning there was no songs in the film. A decision was taken to include songs after Mammootty was roped in as the hero. When the film was released, Mammootty called him and said 'songs are all highlights'.