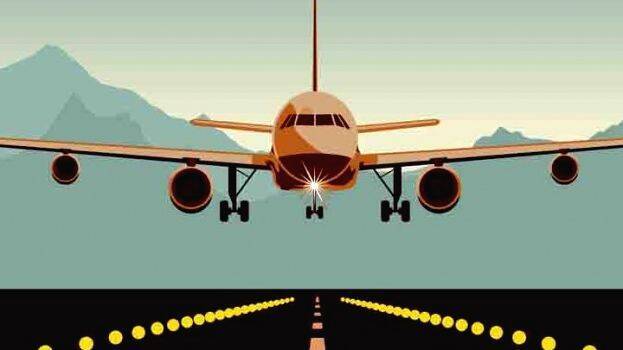 THIRUVANANTHAPURAM: The state government is hoping to make the Sabarimala airport a reality by seeking the help of the Prime Minister to remove the opposition of the Director-General of Civil Aviation (DGCA). In July, Prime Minister Narendra Modi had assured the Chief Minister that he would support the state's dream projects, including the Sabarimala airport. The Chief Minister will again brief the Prime Minister on the need for an airport that will benefit five crore Sabarimala pilgrims and more than 20 lakh expatriate Malayalee families in four districts of Central Kerala.
The Chief Minister will convene a meeting to assess how the feasibility study report prepared by KSIDC and the American consultancy company was submitted to the Centre without being signed. It will also check whether there has been any move to sabotage the project.

The Kannur airport had been denied permission for more than five years, citing Karipur and Mangalore airports. Although new airports are not allowed within a 150 km radius, new airports are coming up in Greater Noida which is 60 km from Delhi, and Navi Mumbai, which is near Mumbai. By pointing this out, the government will reply that not only the distance limit should be considered. The proposed site of Sabarimala airport is 110 km from Thiruvananthapuram airport and 88km from Kochi airport.
Although the Centre plans to develop 100 new airports by 2025, the state government estimates that there will be efforts at the official level to prevent new airports. Hence, it will give accurate answers to the DGCA's criticisms. The government has directed the consultant for this. The report signed by the two agencies that conducted the study will be sent to the Centre soon. As the DGCA pointed out that the report was not credible, the part, which states that the report was based on the opinion of the agencies, will be removed. The project has received partial clearance from the Ministry of Defense.
What next
If the answers to the questions are satisfactory, the DGCA will reconsider the feasibility study report.
The screening committee of the Ministry of Civil Aviation should check the report once the clearance of DGCA is received.
With the full approval of the Ministry of Defense, the approval of the Ministry of Civil Aviation can be obtained.
There are many steps like land acquisition, master plan, detailed project report and environmental impact assessment.
Government's arguments
Proximity to Sabarimala, the most important pilgrimage center in India
Expatriate families in central Kerala spread all over the world
Essential for the development of Kottayam and Pathanamthitta districts
Thekkady, Munnar and Gavi will be the focus of forest tourism development
Exports of rubber and spices will increase.
Can be included in the Pilgrimage Tourism Circuit.