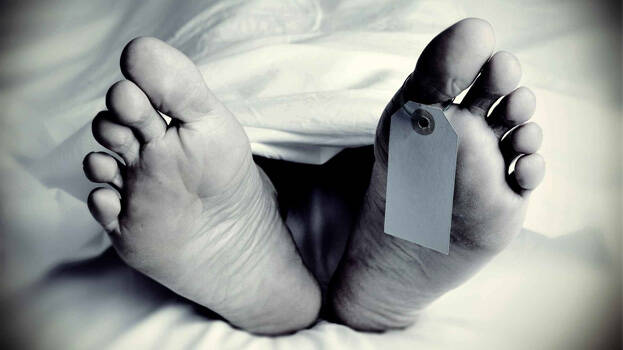 ADOOR: The Adoor police have registered a case in connection with the death of a village officer who was subjected to a thyroid surgery. She has been identified as S Kala (49) of Kalayapuram Vazhottu Veettil and village officer of Adoor. A case was registered against the hospital after her relatives lodged a complaint at Adoor police station alleging negligence of treatment.
She was subjected for the surgery at a private hospital in Adoor Friday morning. She was later shifted to ICU. Her husband Jayakumar saw her only once after the surgery. She was not conscious then. None of her relatives saw her after that.
The hospital authorities informed Jayakumar Saturday early morning that she developed some uneasiness on Friday night. They told him that the doctor examined her and that there was nothing to worry. They later told them that at 5.30 pm she suffered a cardiac arrest and had informed a private hospital in Kollam and that a medical team including an ICU Ambulance will reach here soon and she will be shifted there soon.
As the vehicle did not reach here even after two hours, her relatives contacted the hospital authorities. Following that an ordinary ambulance from nearby reached. At the insistence of her relatives, a doctor and a nurse from this hospital accompanied Kala to the hospital in Kollam. Her relatives told police that the hospital authorities in Kollam later informed them that the village officer died Saturday morning at 10.30 am.
However, the authorities of the private hospital in Adoor said the cause of death was not surgical error. The hospital said the death was caused by the cardiac arrest and that they helped in shifting the village officer to another hospital for good treatment.
She leaves behind her children Aishwarya (Meenu) and Akshay (Kannan).