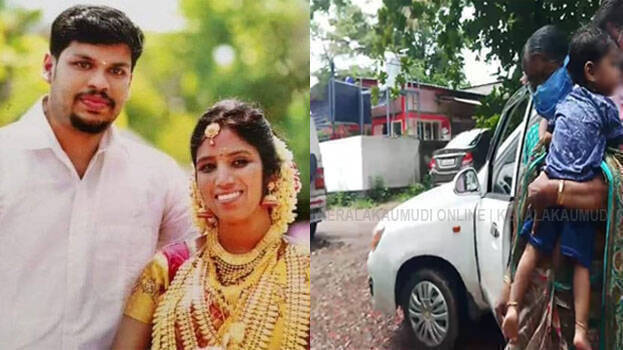 KOLLAM: Vijayasenan, father of Uthra, who died of snakebite, wants maximum punishment to be given to his daughter's killer. The family said they are fully satisfied with the proceedings of the case so far and hope the verdict would send a strong message against dowry.
Uthra's two-and-a-half-year-old son is with them. While talking to a private channel, Vijayasenan shared his concern over the frequent dowry harassments in the state. The verdict in the murder case will be pronounced on Monday by the Kollam Additional Sessions Court.
Uthra was found dead on May 7, 2020 after bitten by a snake in Anchal. The parents had lodged a complaint with the police on suspicion of their daughter's death. The incident investigated found that Uthra died in her sleep after a snake released by her husband Sooraj bit her.