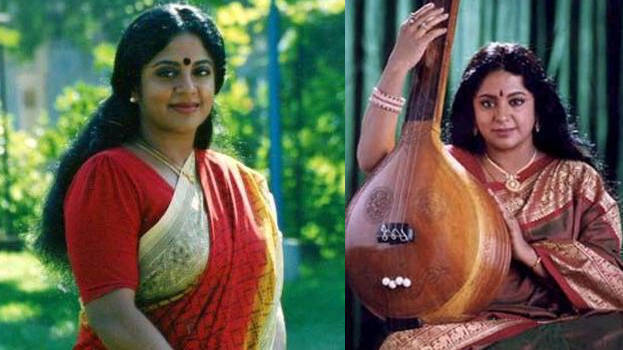 Even 12 years after actress Srividya left for heavenly abode, she resides in the minds of Malayalam cinema goers. Her face with a pleasant smile still remains etched in the minds of Malayalis.

Srividya cinema life was ridden with controversies. Her life also smiled at her in way that even beat a film story. It was actor Kamal Haasan who was very much linked to Srividya. But it was not Kamal Haasan…if she had anything special towards anyone it was only towards that great artiste – director Bharathan.
This strong relationship between the two was disclosed by their friend and script-writer John Paul in an interview given to a private channel recently.
"Though they very well knew that their relationship couldn't migrate the stage of a marriage, they loved dearly, unfettered by the social conditioning. It was Srividya who very much recognised Lalitha as the life-partner of Bharthan. She very well knew that Lalitha was the mother of his children and the integrity of his family is the source his energy.

That is the reason why Lalitha and Sreevidhya became thick friends. Srividya passed away on October 19, 2006. Sreevidhya who had acted in more than 300 films had won State awards four times. A dominant presence in Malayalam cinema for about four decades, this actress with a godly face had to succumb to cancer finally.