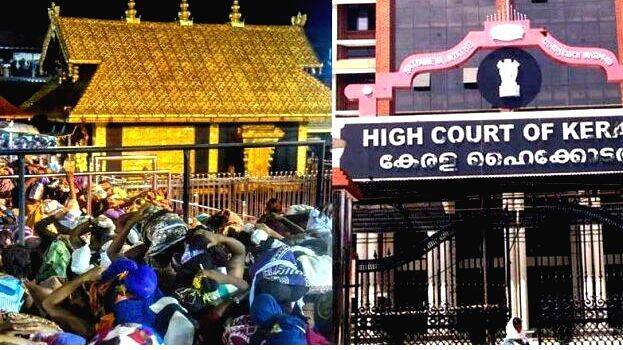 KOCHI: The government has made it clear in the high court that the virtual queue system set up to control rush at Sabarimala cannot be withdrawn under the current circumstances. Due to the geographical location and security of the temple in the forest, it is very difficult to control the crowds. The Devaswom Board does not have the facilities for this. Only the police can control the rush. The virtual queue was set up to facilitate the Sabarimala pilgrimage. Neither the government nor the police have other interests. The government explained that the police have been handling the existing system since 2011 without any complaints.
The government has made this clear in a petition filed by Democratic Social Justice Party President KSR Menon and Travancore Devaswom Board Employees Front seeking transfer of control of the virtual queue system from the police to the Travancore Devaswom Board.
A division bench comprising Justice Anil Narendran and Justice PG Ajit Kumar also considered the suo motu cognizance taken by the High Court on the basis of the report submitted by the Sabarimala Special Commissioner that the virtual queue system should be handed over to the Board.
The High Court had directed to control the congestion following the Pullumedu tragedy. The state attorney, who appeared for the government, explained that the virtual queue system was set up accordingly. The system was started with the help of Keltron and later in collaboration with TCS, Hyderabad. The government has given permission to the police to buy space for this on the Amazon cloud server. This is what was advertised on the virtual queue portal.
The allegation that the details of devotees registered on the virtual queue portal are being passed on to a private company is not true. The government has appointed TCS for passport services. The division bench adjourned till Monday to consider the petitions and directed to submit the details of the High Court order to control rush of pilgrims.