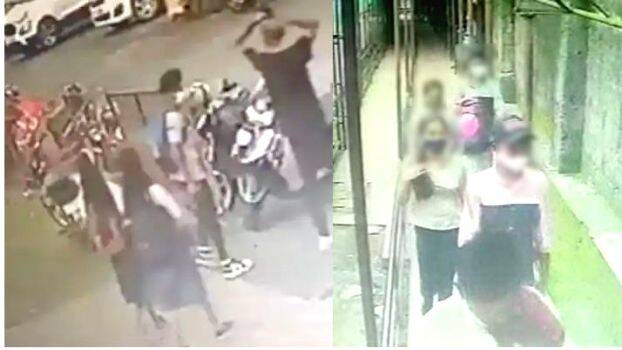 PALAKKAD: There has been a turnaround in the incident where four children including twin sisters went missing from Alathur. According to the RPF, four ninth grade students gave statements that they left home because their families opposed their love affair. The children told the Coimbatore RPF that they liked each other and left the house when their family members objected.
Earlier, the Kerala Police had said that the children had left the state to take part in a mobile game tournament. After questioning the children, the police said the classmates are 'Free Fire' addicts and that all four were a squad in the game.
The twin sisters and two classmates, who left home from Alathur, first went to Pollachi. Later they reached Ooty and stayed in a lodge near the bus stand. The four arrived at the Coimbatore railway station from Ooty today. When the railway police found them, they had a diamond locket and a chain worth Rs 9,100 and Rs 40,000.
The twin sisters, who are in ninth grade, and 2 boys, who are their friends, went missing from home on November 3. The police investigation revealed that the children had entered Tamil Nadu. Based on this, the probe was extended to Tamil Nadu. They had received CCTV footage of them going through the Palakkad bus stand. They went missing shortly after the school reopened after the Covid period.