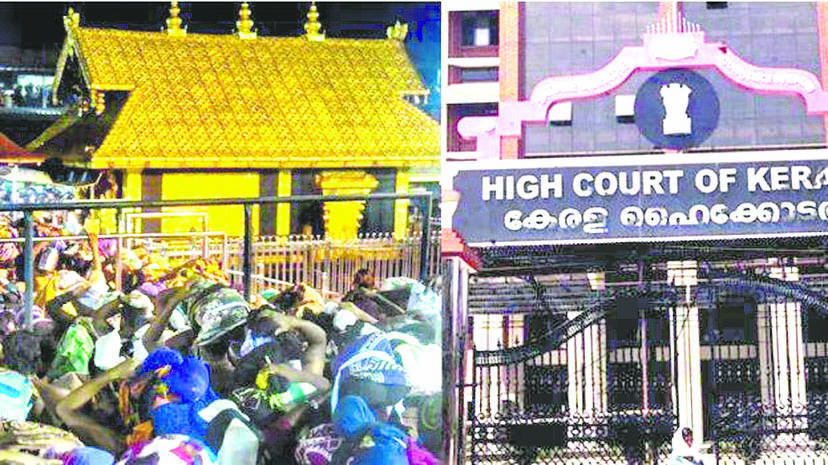 KOCHI: The High Court has directed the government to give an affidavit stating the steps taken to cancel the virtual queue booking for Sabarimala darshan and to facilitate spot booking for devotees. A division bench comprising Justice Anil K Narendran and Justice PG Ajit Kumar gave the direction on a petition filed by Travancore Devaswom Board Employees Front and Democratic Social Justice Party President KSR Menon seeking transfer of the virtual queue system under the control of the Kerala Police to the Travancore Devaswom Board.
The Sabarimala Special Commissioner had earlier submitted a report to the High Court stating that the virtual queue should be handed over to the Devaswom Board. There is a suo motu case taken by the High Court.
There is no longer a facility to cancel bookings made through the virtual queue. The government had told the high court that it would provide a facility to cancel bookings in the event of absent devotees and to facilitate spot booking for vacant tokens. The division bench directed to inform the steps taken in this regard as the Mandala Makaravilakku season is approaching. The Devaswom Board had also informed the High Court that the virtual queue system could not be taken over in a hurry and that more time is needed to set up the website.