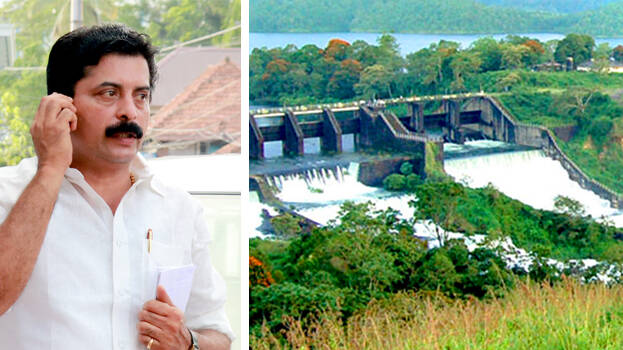 THIRUVANANTHAPURAM: The shutters of the Mullaperiyar dam were again opened by Tamil Nadu at night. Following this, several houses in the Periyar area were flooded. Minister Roshy Augustine told the media that despite Kerala's repeated requests, Tamil Nadu's move to open the shutters of the dam at night without warning could never be accepted. The minister said that the Tamil Nadu government should not do this and all precautions have been taken.
When the water level in the Mullaperiyar Dam reaches its maximum, Tamil Nadu regularly raises the shutters at night, causing flooding in the houses of people living near the Periyar. Despite state Chief Minister Pinarayi Vijayan writing a letter to the Tamil Nadu Chief Minister in this regard, Tamil Nadu officials continue to raise the shutters at night.
Meanwhile, the shutters of the Mullaperiyar were raised higher than usual tonight due to rising water levels. Tonight the spillway shutters were raised and more water was released than usual. The nine shutters, which were open from 8.30 pm, were raised by an extra 120 cm (1.20m) to release 12654.09 cusecs of water.
The water level in the Periyar rose as Tamil Nadu released more water than usual. The Kadassikkad Aattoram, Manjumala Aattoram, Vikas Nagar and Nallathambi colony were flooded. More water in the Mullaperiyar was released into the Periyar due to the increase in water flow following the afternoon rains in the catchment area.