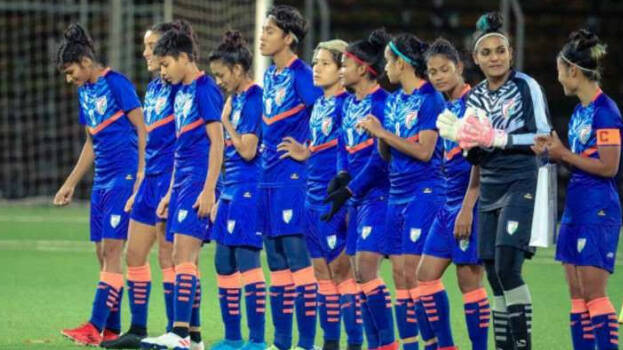 MUMBAI: India was knocked out of the AFC Women's Asian Cup after majority of the team's players and support staff were tested positive for Covid. India's second match against Chinese Taipei was scheduled to be played in Mumbai today. According to AFC rules, a team shall be deemed to have lost the match, if they does not enter the field. A team must have at least 13 players, including the goalie.
In the first match, India drew with Iran. According to recent information, all Indian players have been tested positive. Two Indian players were tested positive before the first match. They were rushed to Covid Medical Centre, but was learnt that other players were in close contact with them.
India's next match is against China. But the players will not be recovered before the match. India was one of the strongest teams in the tournament. But Covid has shattered all expectations of the team.