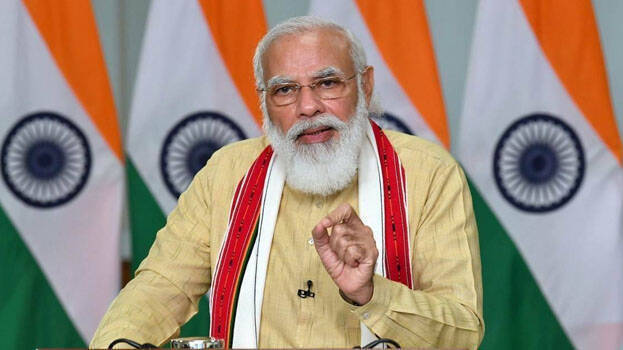 NEW DELHI: Prime Minister Narendra Modi asked every citizen to visit the 'National War Memorial' established in memory of those who died for the country. His request was through his monthly radio show 'Mann Ki Baat'. Should visit the National War Memorial with your family. The Prime Minister said that by visiting this place, every citizen will get special energy and inspiration.
The Prime Minister paid tributes to Mahatma Gandhi, Father of the Nation, on his 74th death anniversary. The Prime Minister said that the Republic Day celebrations in the country would henceforth be celebrated from January 23, Netaji's birthday, to January 30, the day of Gandhiji's martyrdom.
The Prime Minister lauded the children of the country for winning the Prime Minister's Award for Excellence in various fields and said that the children had sent him one crore postcards for various needs. The Prime Minister lauded the ideas of students from different parts of the country on issues like waste disposal, education, space, air pollution, strengthening the defence sector, eliminating terrorism and food security.
The Prime Minister also congratulated the recipients of this year's Padma Shri awards. The Prime Minister said that the country was recovering from the crisis caused by Covid and that vaccination had done a great job in preventing the disease.