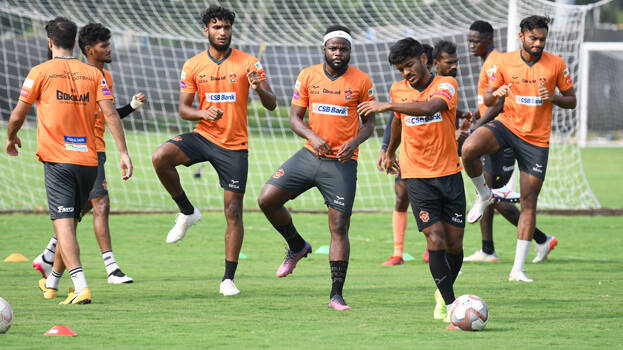 KOLKATA: I-League champions Gokulam FC will play for Kerala AFC Cup qualifiers tomorrow. Gokulam Kerala will face ISL team ATK Mohan Bagan. The match will be played at 4.30 pm at the Salt Lake Stadium in Kolkata. Gokulam Kerala is in Group D.
Apart from ATK, the other teams in the group are Basundhara Kings from Bangladesh and Maldives club Masiya Sport Sports Club. Gokulam Kerala, who won the I-League title, is in good form. Captain Sharif Mohammed will return to the team. Forward Luka Mayson and Emil Benny, the Malayalee player who scored the winning goal in the match against Mohammedans, will also strengthen the team.
Coach Annese said that despite the strong competition, Gokulam Kerala is ready to face everything. We are coming after a big tournament like the I League and have difficulty in playing another tournament soon. However, Annese made it clear that Gokulam would be on the field only to win. ATK players includes national team players. Even so, the team is well prepared. At the Gokulam camp, the team members are now fully equipped and hope to get their first win, Annese said. Gokulam's other group match will be against Masiya at 8.30 pm on May 21 and against Basundhara Kings on May 24.