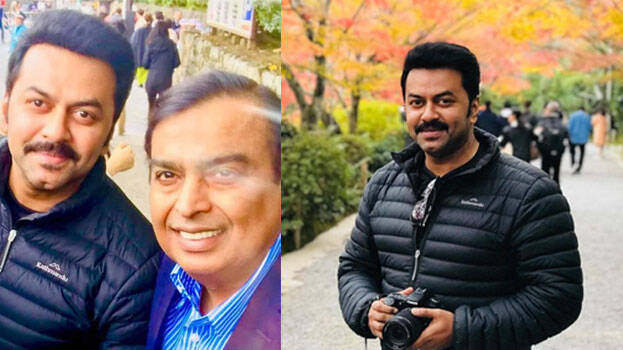 Indrajith is one of the finest actors in Malayalam cinema. Apart from cinema, Indrajith loves to do travels. He has revealed that he loves to do bike travel in hilly areas. During a program on a private radio, the actor has recalled one of his favourite travel experiences.
"The place I would love to visit again is Japan. In 2017, I had an unforgettable experience in Koyoto, Japan. There is a garden called the Golden Pavilion. There were friends with me. I went there in a taxi. I was the first to exit when the car was parked at the taxi stand near the Golden Pavilion.", he said.
"There was a traffic signal opposite the taxi stop. Someone was crossing the road. It looked like Mukesh Ambani to me. As he came closer, it became clear that it is the man himself. He smiled as he thought I was Indian. I smiled back too. We took photos and talked for a while. He also came to see the Golden Pavilion. If he was in our country, most likely I won't be able to see him. He came there with his family, "Indrajith added.
The actor had earlier shared the picture with Ambani through his social media account.