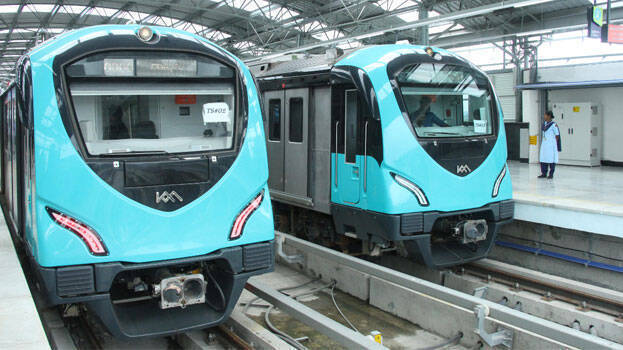 KOCHI: The police have found that two people had infiltrated the high security area of Kochi Metro Yard and wrote the threat message. The police have got the visuals of the two. However, the identity of the two cannot be ascertained.

The news was first published by Kerala Kaumudi. The unidentified people writing 'First blast in Kochi' on the outside of the train 'Pampa', raised a concern and a serious challenge to the central and state governments. The threatening message was written on the outside of the train parked in the yard with multi-coloured spray paint in English on May 22.
Though a case was registered for treason, the incident was kept secret. The inscriptions were on the three bogies of the train along with the Metro logo. The service of this train has been suspended. The Metro police have registered an FIR. The investigation is being overseen by senior police officials.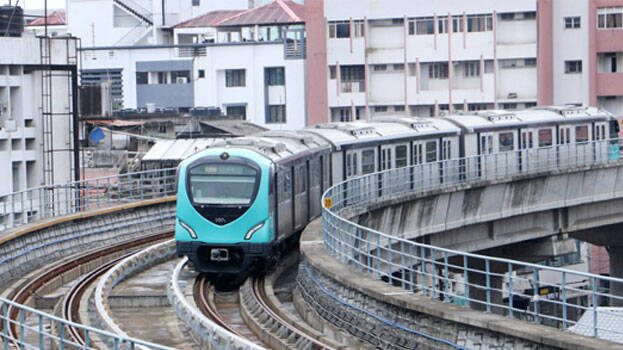 The 45-acre Muttam Metro Yard is located between Muttam Station and Ambattukavu Station on Ernakulam-Aluva route. After service, all trains will be brought to the yard and inspected daily.

There is also a barbed wire fence around the 10 feet high wall around the yard. There are two flats as staff quarters adjacent to the yard.
Heart of Metro
An operation control room, automatic train control system and power substation are in the metro yard. There are staffs for 24 hours.
Written at night
1) May have written at night after the service ended. There is no time to write such a long message in between service as stops in stations are only for minutes.

2) Not easy to get in and out of the yard without being seen by security guards or cameras.

3) Can walk to the yard from the platform of the nearest station. The platform is completely under the surveillance of the camera. The yard is guarded by 12 armed policemen.
4) The state industrial security force, part of the Kerala Police, is responsible for the security of the metro system, including the yard. There are 215 troops in the metro.
25 trains
25 trains having three bogies operate services. They are named after rivers like Periyar, Pampa, Kabani, Ganga, Krishna, Nila etc.