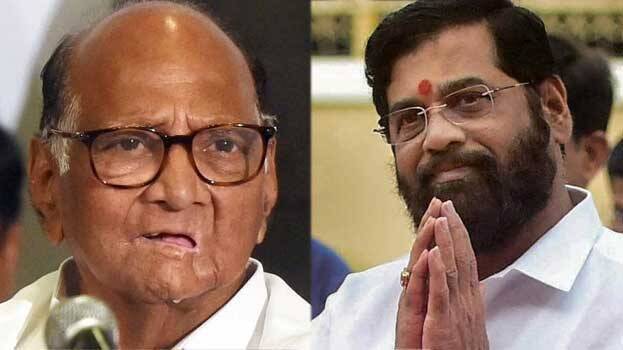 MUMBAI: Sharad Pawar has called a meet of NCP leaders' amid the political crisis in Maharashtra The meeting will be convened at 11 am today. Meantime, a meeting of Shiv Sena leaders will be held at Matoshri at 11.30 am.
The hasty political talks are being prepared as three more Sena MLAs have joined the camp of Eknath Shinde. Deepak Kesakar, Mangesh Kudalkar and Sada Sarvankar left Mumbai for Guwahati this morning. With this, the number of MLAs with Sena Minister Eknath Shinde rose to 36. The Shinde camp now needs only one more person to defeat the Shiv Sena without facing disqualification under the anti-defection law. Five independent MLAs are with Shinde.

Following this, security has been beefed up at the houses of Shiv Sena MLAs. The move comes in the wake of possible protests by Shiv Sena activists. More CRPF troops will be deployed in Mumbai.
The reports that come in mention that Shiv Sena's allies in Maharashtra, the Congress and Sharad Pawar's NCP have directed that Eknath Shinde, should be made the chief minister in order to emerge from the political crisis. However, there are indications that Shinde has rejected the CM's post. Shinde claimed that Shiv Sena should restore alliance with the BJP.

Meantime, Uddhav Thackeray had yesterday said that he was ready to resign the chief minister's post amid a tense political crisis. He said this while speaking to the media on Facebook Live. He later vacated his official residence.