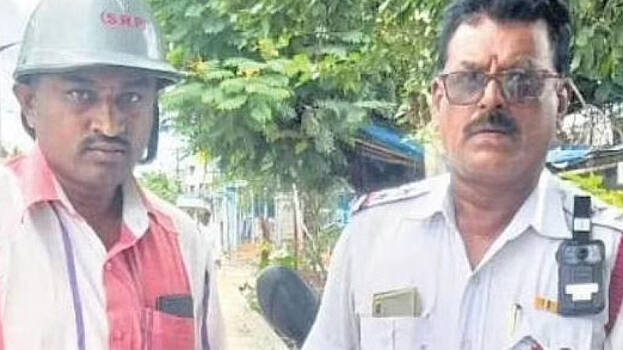 BENGALURU: A sub inspector of Kamakshipalya traffic police station has created a record. He had reported 249 traffic violations in six hours. He has collected Rs 2.04 lakh as fine from traffic violators on a single day.

M Shivanna, the sub-inspector, obtained this rare achievement at the Jnanabarathi Junction on Tuesday from 11 am to 5 pm. The Kamakshipalya traffic police has tweeted about the rare achievement of the officer along with a picture.
The highest fine of 36,000 was paid by the owner of a SUV for 36 parking violations across the city in the last six months. Shivanna said that the fine amount collected by him was the highest collected in a day by Kamakshipalya traffic police station.