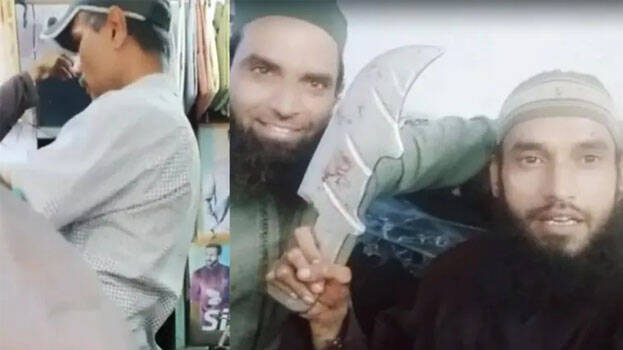 UDAIPUR: In a horrific incident, a tailor was hacked to death by a two-member gang who broke into a shop in Udaipur, Rajasthan. The deceased has been identified as Kanhaiya Lal. The incident took place in the Maldas street area in Udaipur.

Kanhaiya was working in his shop when the assailants hacked him from the front and back. They then beheaded him. The assailants also shot a video of the incident and circulated it online.
Locals protested after the incident that took place in broad daylight. Shops in Maldas street area of Udaipur have been closed following the incident. Udaipur Superintendent of Police Manoj Kumar Choudhary said few accused have been identified and a thorough probe will be conducted. Chief Minister Ashok Gellot called on the people to remain calm and maintain peace and law and order in the area. He said it was an unfortunate incident.
"I appeal to all to maintain peace and law and order. The affected family will be provided help from the government. Stringent action will be taken against the accused," he said. Chief Minister Ashok Gehlot promised the strictest action against the culprits and said the police will go to the bottom of the matter.
Kanhaiya had shared a social media post in support of suspended BJP spokesperson Nupur Sharma a few days ago.