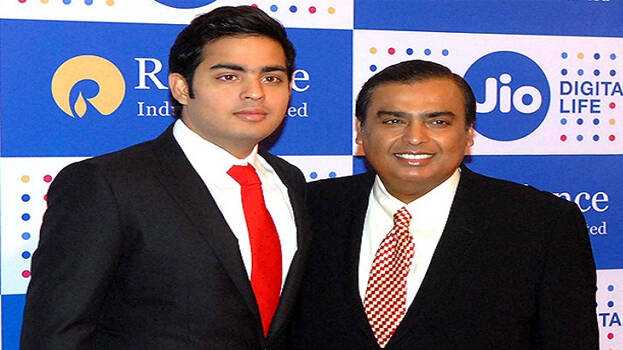 MUMBAI: Reliance Industries chairman Mukesh Ambani has resigned from the board of Reliance Jio. Akash Ambani, his son and currently the non-executive director of Reliance Jio, will be the new chairman of the board of directors of the company. Akash is the eldest son of Mukesh Ambani.
In a stock exchange filing, Reliance Jio Infocomm said the company's board has approved the appointment of Akash M Ambani, non-executive director, as chairman of the board of directors of the company."

It said that the Board of Directors in their meeting held on June 27 noted the resignation of Mukesh D Ambani as Director of the company effective from the close of working hours on June 27, 2022.

Akash has been closely involved with the disruptive and inclusive growth path charted by the digital services and consumer retail propositions of Reliance group and is now leading the creation of the 'convergence dividend' for over 500 million consumers, digitally and with high-inclusivity across geographies and income levels.

His elevation as Chairman of Reliance Jio Infocomm recognises the specific contributions made by him to the digital services journey and rededicates him to even higher levels of responsibilities, going forward.

Mukesh Ambani will continue to be the Chairman of Jio Platforms Ltd, the flagship company that owns all Jio digital services brands including Reliance Jio Infocomm.