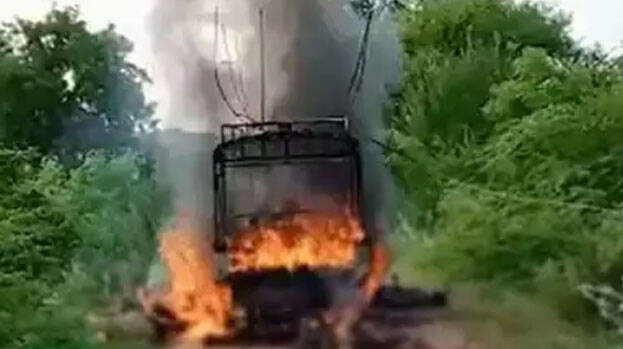 TIRUPATI: In a tragic incident, seven people were charred to death after high tension power lines fell on an auto-rickshaw in Andhra Pradesh. The incident took place in Chillakondaiahpalli village in Tadimarri mandal of Sri Sathya Sai district, Thursday morning. The high tension cable lines had fallen over the share-auto with a loud sound. Among the passengers, only a woman and the auto driver were able to save themselves.
The woman, who sustained severe injuries, was soon rushed to a hospital. Her condition remains critical. The rest of the passengers' bodies were burnt alive. The driver, who jumped off the auto, is being questioned by the police.
All the passengers in the auto were agricultural labourers, said the police. The accident took place while they were on their way to the farm land.