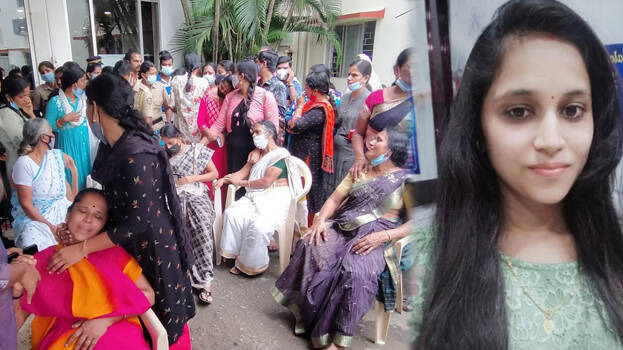 PALAKKAD: The relatives reiterate medical negligence in connection with the death of the woman and her new born. They said they were informed about the death after removing her uterus and will go to any extent to get justice.
The main doctor who was examining her so far was not present at the time of the delivery. A nurse came and gave me the baby and said here is your grandson. Was very happy. Planted a kiss on his forehead. The nurse then said the baby is dead. When me and my wife saw our daughter after the delivery, her eyes were half opened, Aishwarya's father told a media.
The family alleged that the hospital authorities did not inform them that her uterus has been removed. There was a lapse in taking the baby out through vacuum extraction. They tried to take the baby out without scanning and seeing the baby's position. Someone who was there told us the uterus also came out, alleged the relatives.
Aishwarya was admitted in Thangam Hospital on June 29. The doctors had first suggested that a caesarean was needed. Later said a normal delivery will do. The baby was taken out using vacuum.
In the meanwhile, Aishwarya started bleeding and was shifted to the ventilator but her life could not be saved. The baby's umbilical cord had tightened around the baby's neck.